This store requires javascript to be enabled for some features to work correctly.
Maximizing your best assets while minimizing the environmental impact on our planet.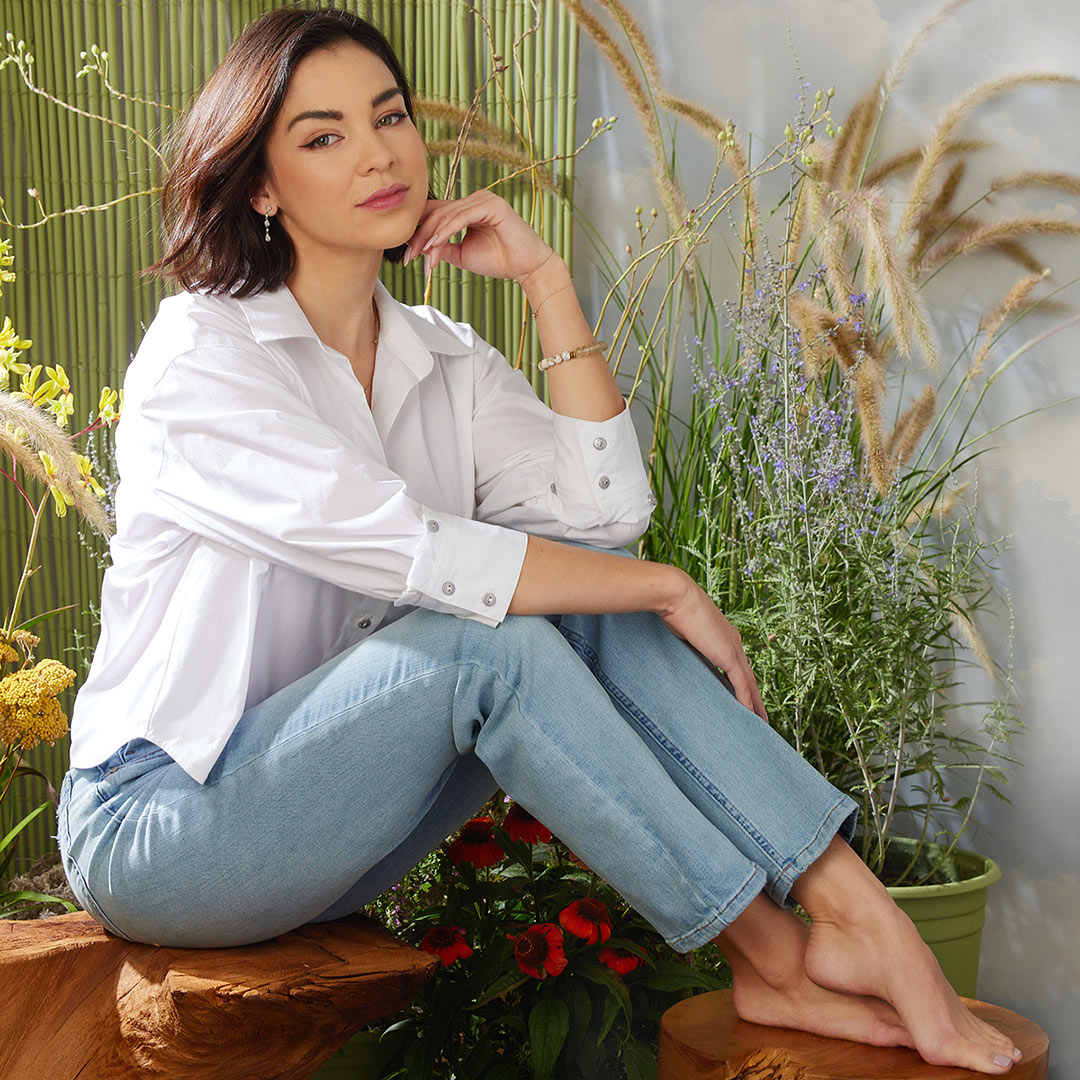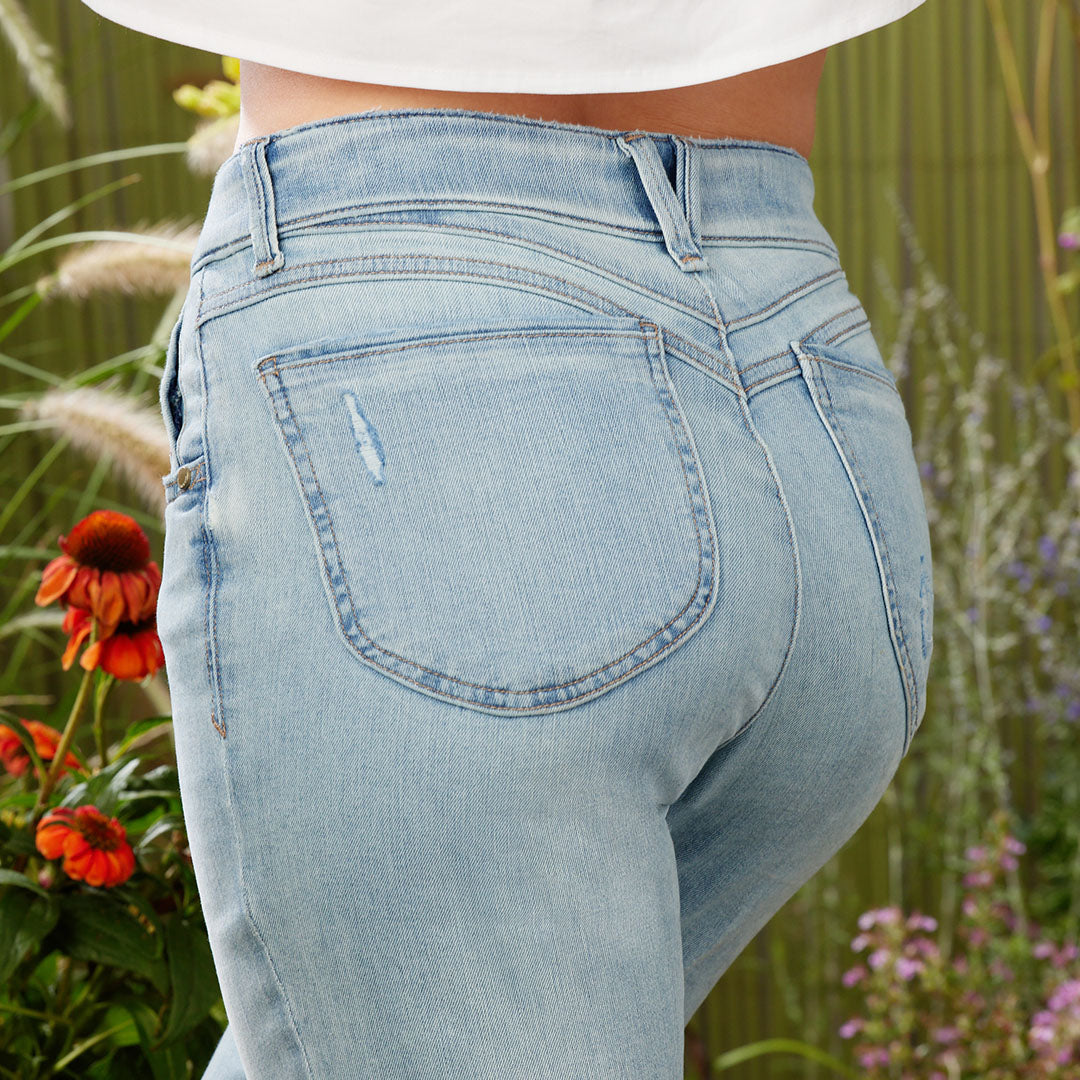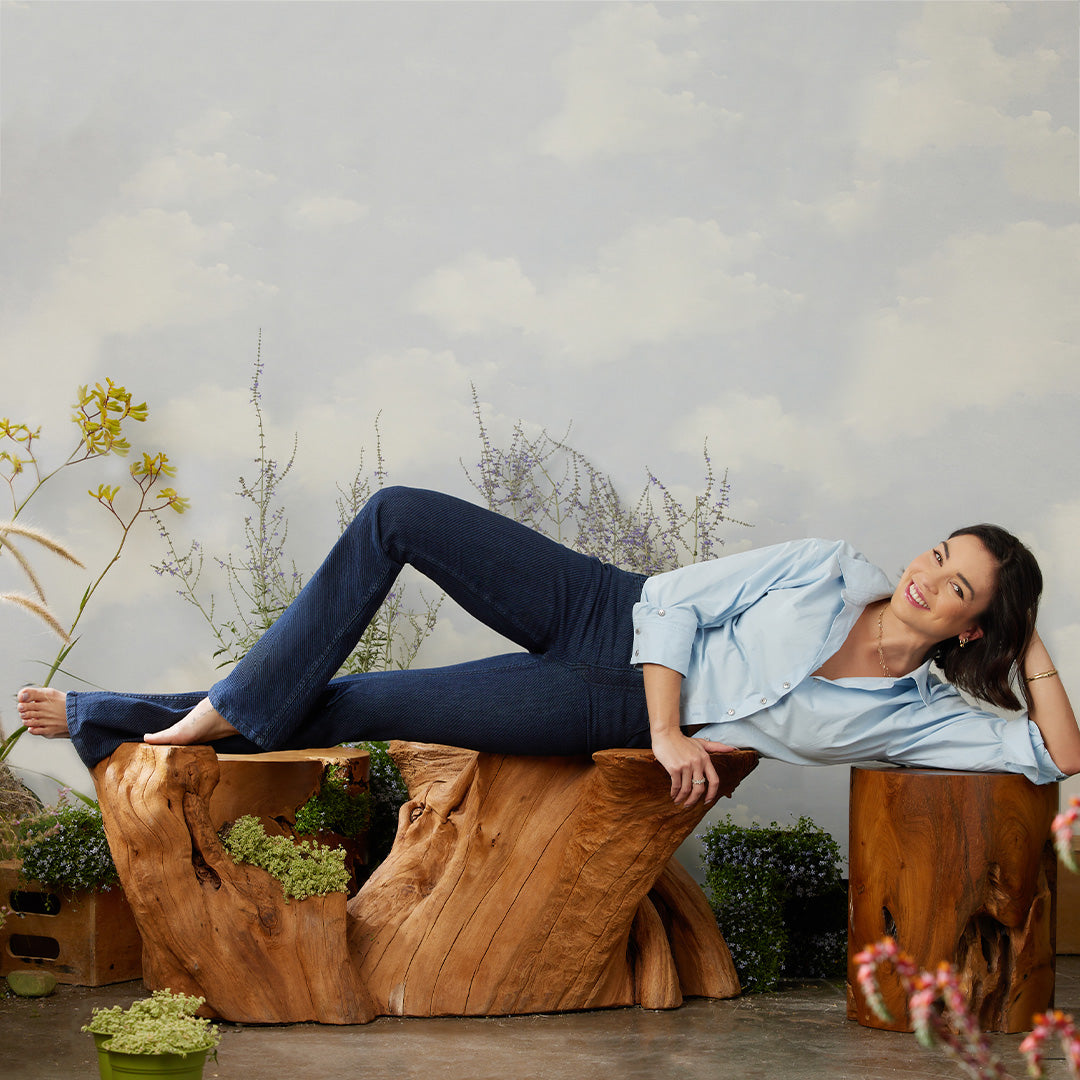 Waist = Fit Technology
Wit & Wisdom is a lifestyle brand known for its proprietary fit technology, which provides the most current fashion trends and a flattering fit experience in denim. This brand extension is an evolution of our customer's beloved styles which have developed an almost 'cult-like' following.

"Waist Solution" synergizes our advanced fit technology, which maximizes figure-flattering designs and details, with eco-friendly fabric and production methods. The evolution of our fit technology incorporates encased elastic to hug your shape and engineered pocket lining to smooth your tummy.
Waste = Sustainability
The "Waste Solution" is the result of our desire to reduce waste, reuse resources, and minimize the impact on our environment through thoughtfully crafted apparel.

In pursuit of sustainability, we have updated our manufacturing processes by using ethically sourced cotton and recycled cotton manufactured in the Americas, along with laser and ozone technology. Compared to traditional denim production, this combination of eco-friendly practices reduces landfill waste, and minimizes the use of harmful chemicals, all while saving water and energy.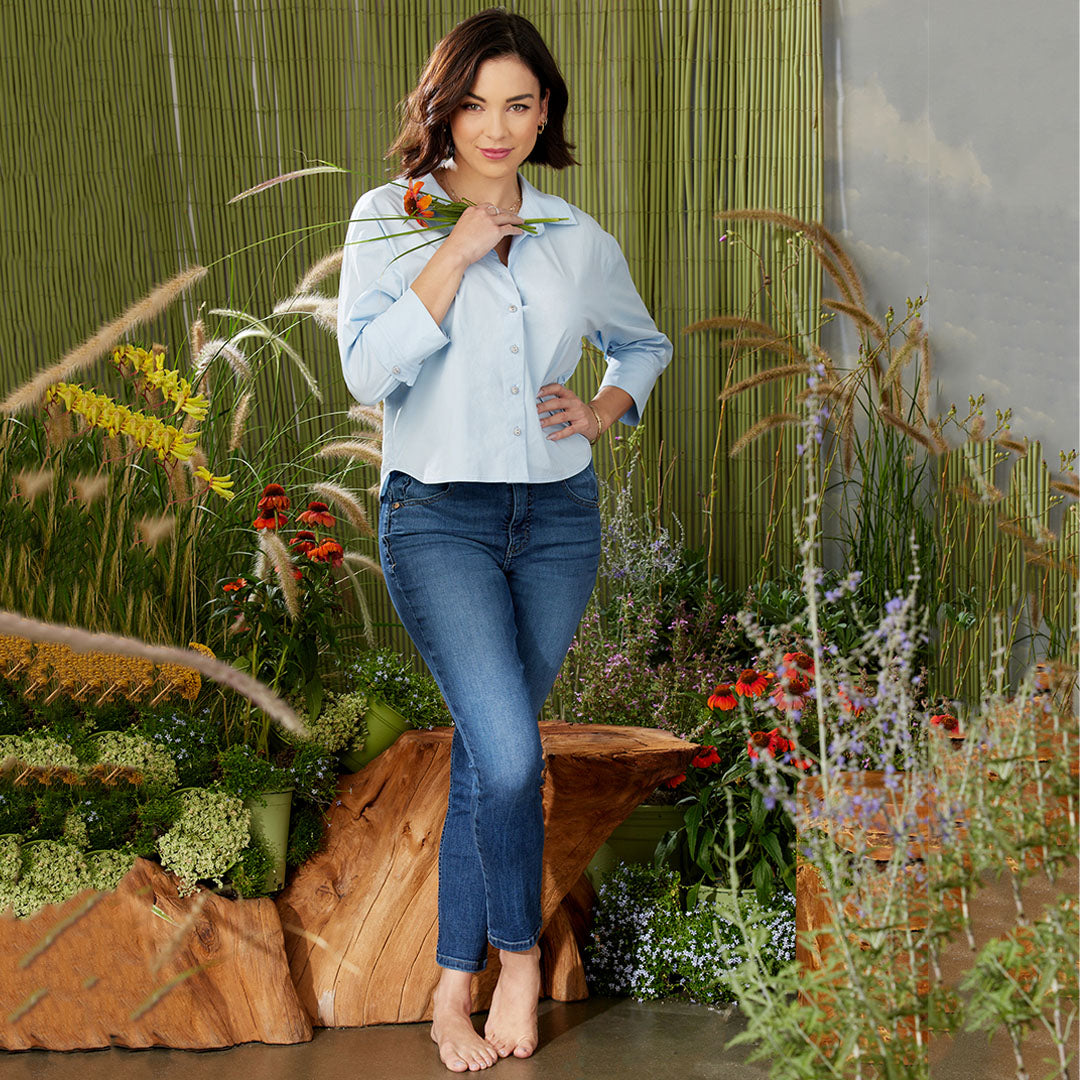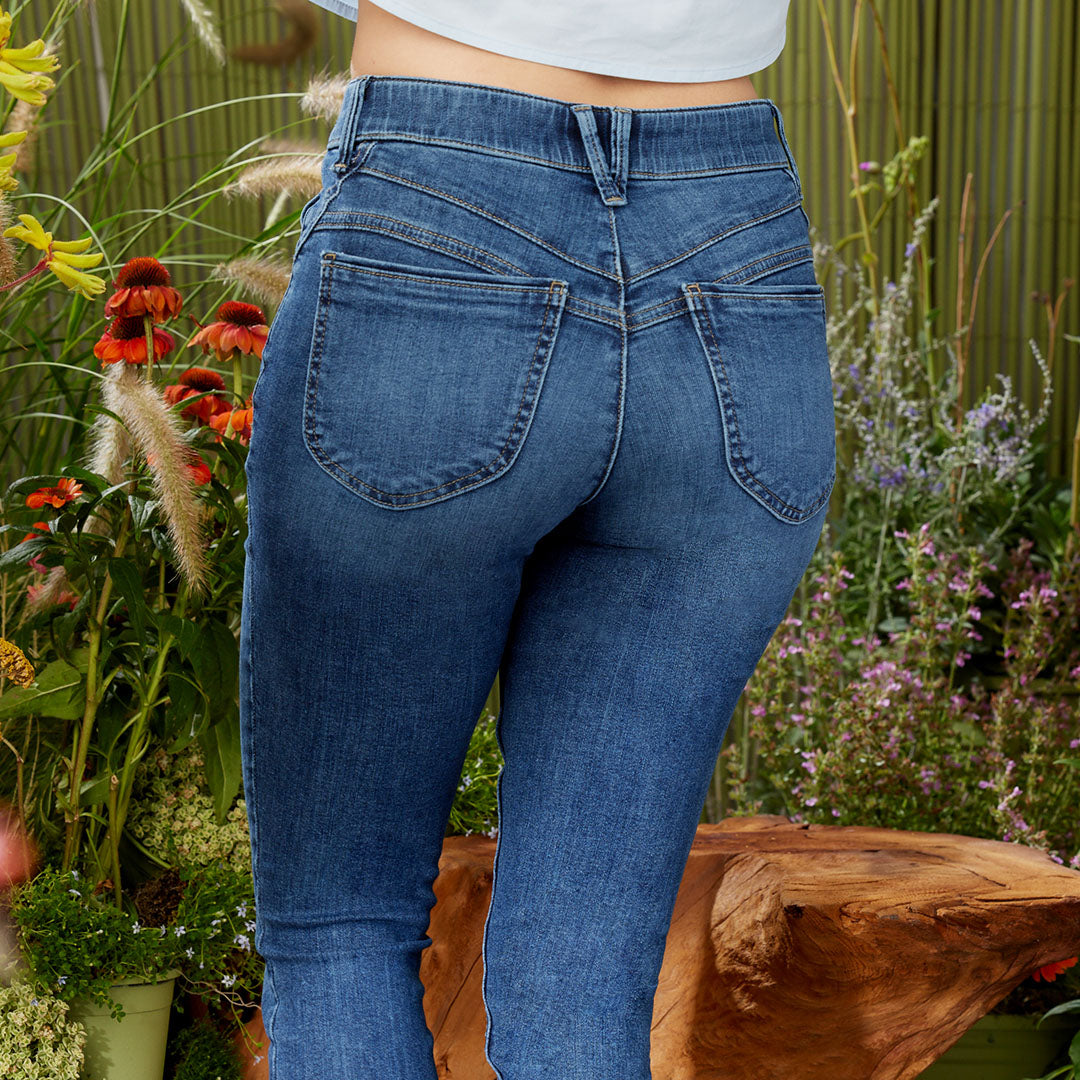 Waist & Waste helps you maximize your best assets while minimizing the impact on the planet and your wallet. Ultimately, creating fit with purpose.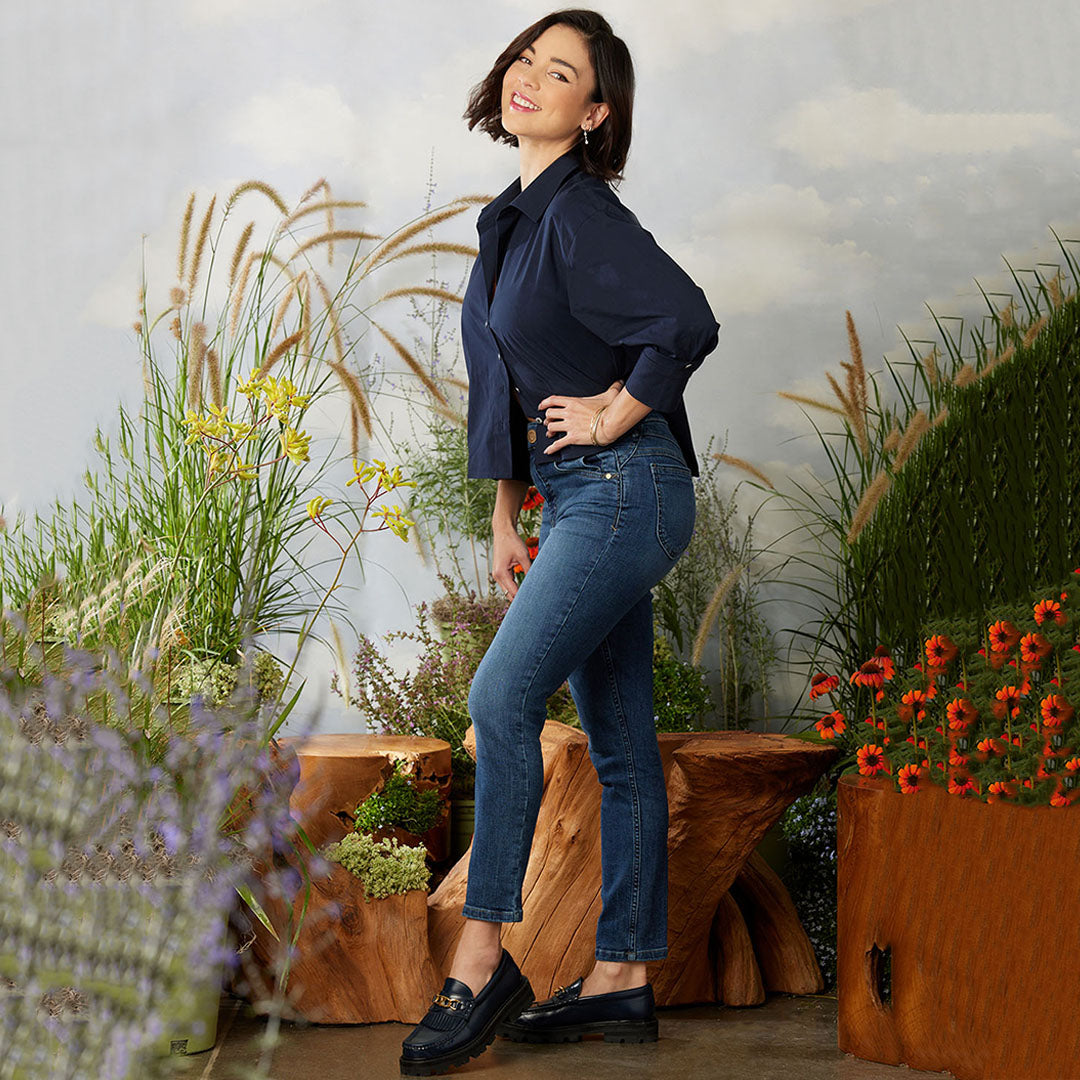 Linda's Story
Linda Diaz joined the Wit & Wisdom team in 2015 as one of the original designers and her contributions were integral to the brand becoming one of the top performing denim lines at Nordstrom. In 2020, Linda left to explore sustainable manufacturing practices while pursuing her passion for designing denim.

We are excited to announce that Linda has returned with her newfound expertise in sustainable practices to collaborate with brand founder and president Caren Lettiere. By integrating modernized design principals with our eye for details and proportion, the next generation of Wit & Wisdom, Waist and Waste Solution was born.